Music
MUSIC: The Naked and Famous at Stubbs in Austin
by chilloutscene
 The first weekend of Austin City Limits festival has come and gone and there were some great acts.  However, one of the best performances may have taken place the Wednesday before the main festival even began.  New Zealand indie rockers The Naked and Famous played an amazing show at Stubbs BBQ in Austin last week.  A great Southern California band named The Colourist opened for them to a half full crowd and definitely pleased the early arrivals with their hit "Little Games" and other peppy numbers like "Fix This" and "Yes Yes."
The show opened with the dark and pulsating "A Stillness" (first video below) which is also the first track on the new album. I think they used the brightest strobe light I've ever seen to go along with the bass on this one.  Whoa!
There were many other highlights including the beautiful "Rolling Waves" (video below) from their similarly titled ("In Rolling Waves") new album. That song has some amazing power chords and progressions.  Alisa Xayalith also turned in a beautiful vocal performance. "Punching in a Dream" was a catchy super fun song to hear live and the crowd ate it up.
Of course they closed with the hit "Young Blood" from their debut album "Passive Me, Aggressive You" and there were a lot of people who only remembered the "Yeah yeah yeah yeah!" part of the chorus.
Austin is such a fun city and there are so many great live music venues, but this concert at Stubbs on a beautiful, warm Texas October night was almost heaven.  You can check out both acts touring together tomorrow and the 11th at Terminal 5 in NYC.  The rest of their tour dates for this year are here including some dates early next year supporting Imagine Dragons.
-Chris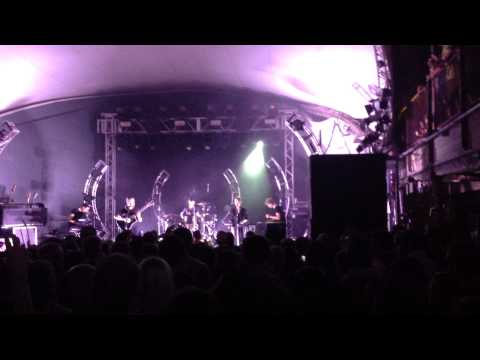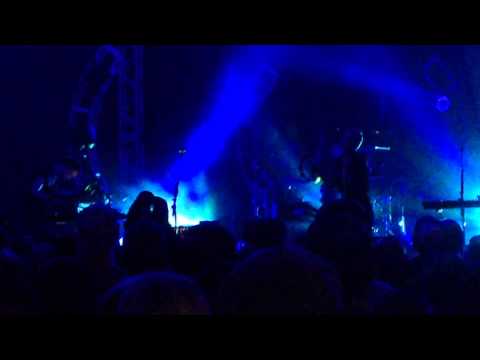 ---