Music
NEW MUSIC: Beastie Boys, Make Some Noise, Fight For Your Right-Revisited Trailer
by Winston "Stone" Ford
The Beastie Boys – Make Some Noise

The Beastie Boys are legends.
Not only were they mixing up the punk and hip-hop actetic long before Odd Future was thought of, but, and let's face it, they paved the way for white guys in hip-hop. However, in the past few years it seems like the dudes weren't getting treated well by old age. Adam "MCA" Yauch was diagnosed with cancer a few years ago, and the group's output in the 2000s was mixed at best (5 Boroughs –underwhelming, The Mix Up–slept on classic!). However, after several delays, the group is finally coming out with it's latest album, Hot Sauce Committee Part 2.
The first track, Make Some Noise, dropped this week via their Tumblr page and it's a nice rework of their classic sound. On top of that, the trailer for their 30 minute star filled "movie," Fight for Your Right, Revisited will be available with the deluxe edition of the album. Check it.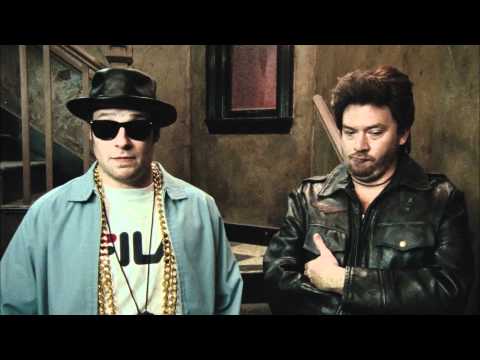 ---