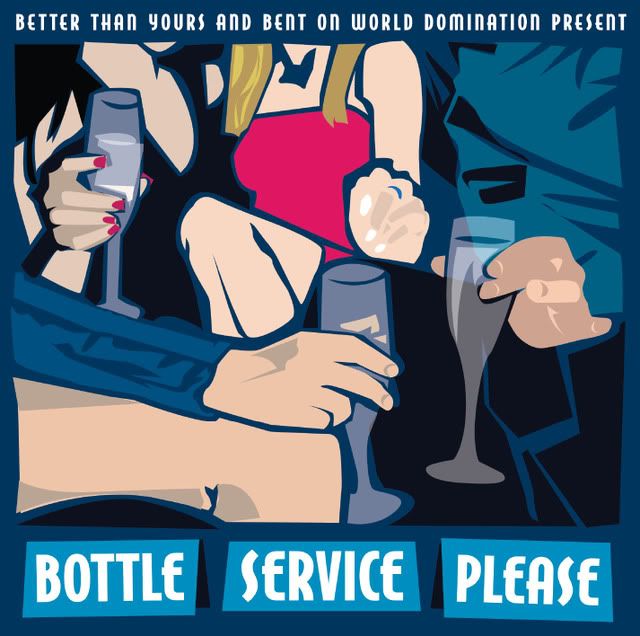 Download: Bottle Service Please: Do It For Becky
Bottle Service Please was inspired by the top 40 bottle service clubs that I've been fortunate enough to play in the last few years, specifically the Saturday night "Good Times" party @ Napoleon that we've (StereoFaith and I) been KILLING! This mix is DEFINITELY inspired by the Beckys, Chads and their ridiculous requests that I seem to always be nice enough to play.
This mix is 50+ Minutes of club friendly FIRE!!! There are super commercial bangers (please don't stop the music, American boy, etc.) but there are some club bangers (u don't know, hood n*gga) and its all fused together seamlessly to help create a TIGHT mix!!! If you like it download it, tell a friend (or a promoter or a scam artist rep) and come out to NAPOLEON on Saturday nights in DC.